Kate owned a boutique selling bespoke French apparel. However, the boutique wasn't doing too well. Whether it was the location of the shop (maybe not enough foot traffic); or the ineptness of her staff in showing the value of the product; or just plain bad luck – Kate couldn't quite put her finger on it. Kate was running into insolvency issues quite a lot. She had a credit card to pay for the day-to-day running of the shop, but she quickly maxed out the $12,000 limit. Thereafter, she got a $4000 limit credit card, and she used that to cover the monthly minimum on the original credit card and deal with some sundry issues. The second credit card also got maxed out, and then a third later, for $4000 as well.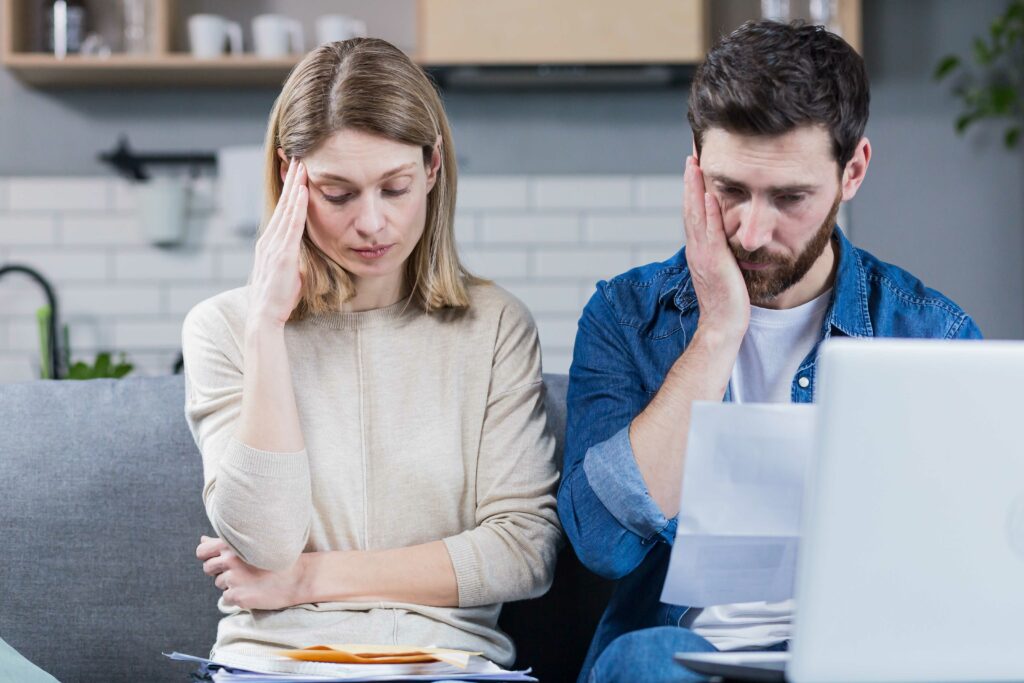 Kate was spiraling in debt. She was becoming cash-flow insolvent. Who or what could save her?
Someone or a business is said to be cash-flow insolvent if they have the assets to fulfill their debts but lack the liquid funds to do so. For example, a person may possess a large house and an expensive vehicle, yet not have enough liquid assets to pay a loan when it is due.
Besides Kate making a considerable change in her business practice, and maybe selling something else which is more popular like coffee and cake; her understanding of how to run a business in the first place is in question. Luckily, Kate could change her business model. So, Kate made the difficult pivot into owning a coffee shop, and choosing to leave the fine French clothes behind. With the looming $20,000 debt over her head, she needs to understand how to run the coffee shop in a way where she is cash-flow positive at all times. This is where a merchant cash advance comes in handy.
Merchant Cash Advance Joins Kate's Story
As she was offloading her debt woes on one of her favorite coffee shop customers, a financial analyst, and debt-restructurer, Kate was told about merchant cash advances, and how it would be perfect for her shop.
Merchant cash advances are a versatile kind of corporate financing that may be used to meet a variety of cash flow needs. Companies in the retail, wholesale, distribution, service, and manufacturing industries that have several, consistent consumers may all benefit from using an MCA. These loans are often used for expansion-related expenses, such as buying inventory in bulk or investing in a new building. When compared to other forms of financing, the documentation for MCA loans is low, and the processing period is short.
With the way Kate's restaurant works, she needs to make sure that basics such as milk, and certain ingredients for her food are available. And maybe even have some extra money to service her coffee machines in case something happens. The merchant cash advance works as a quick-draw account for big purchases that she needs, knowing that with every successful customer transaction, she is paying it back.
Are You Cash Flow Insolvent Like Kate?
Although MCAs don't have the greatest reputation, there are situations when taking out one might be the perfect solution for your organization. In certain cases, such as when a company needs funds quickly but doesn't meet the bank's loan requirements, these alternatives might be helpful. Think of Kate's situation and how the merchant cash advance ended being a safety net for her business. You may need access to cash quickly even if you do get a loan. There is substantially less paperwork involved with MCAs compared to traditional small business loans.
Lenders of merchant cash advances (MCAs) will automatically take a cut of your daily credit card sales. Until the cash advance is paid in full, this payment schedule will remain in effect.
The typical payback duration is between 12 and 18 months. The advance will be repaid sooner if sales are greater.
Overall, MCAs are a suitable alternative for businesses that require rapid liquidity to pay short-term needs. An MCA may be useful if you operate a seasonal company, have trouble maintaining consistent cash flow, or have a large, one-time cost.
It's simple to apply for an MCA because, unlike with a small business loan, you don't have to prove years of business history. You may not even need an impeccable credit history to get approved.
Pros and Cons of a Merchant Cash Advance
Their application and approval time are really short. Applications for MCAs may be submitted and approved in a short amount of time. Unlike with small business loans, MCA paperwork is simple, and you might get the money within a few days.
They're a potential option to a small business loan. Some companies don't have the credit history or operational expertise to qualify for a small business loan. MCAs are a suitable choice, assuming that you can prove a sufficient amount of credit card transactions.
They may be used for anything. There are no restrictions on how the money may be used from an MCA. The money may be put to use in any way you see fit.
They don't need any kind of security. There is no need to provide collateral if you pledge a certain proportion of your future credit card payments as security.
They're very expensive. Merchant cash advances may be quite costly, particularly if you obtain a high rate factor. (Factor rates, like interest rates, represent the cost of your funding. However, instead of being expressed as a percentage, factor rates are expressed as a decimal number.)  However, the annual percentage rate (APR) might still be as high as 35%, even with a modest rate factor.
This is because they are not controlled by the federal government. Your state's Uniform Commercial Code governs MCAs. Due to the lack of government oversight, consumer protection regulations such as the Truth in Lending Act, which prohibits misleading or deceptive lending practices, do not apply to them. Due to this, many business owners consider MCAs to be too complicated and hard to comprehend
Credit for your company cannot be established with them. Paying on time with an MCA won't help your business's credit score since your lender likely won't disclose your payments at all. A plus is that it won't have any negative impact on your credit score.
In conclusion, merchant cash advances are certainly a great option for those looking for a very short-term, manageable loan. They're an affordable option for those with cash flow problems who need to immediately access capital to open a new business or finance equipment.
However, you should work with a company like Fiscus Capital Finding to help you find the right loan for you. We know how to navigate the small business loan waters and our expertise won't lead you astray.
Let Us Help You Get The Merchant Cash Advance You Need To Grow Your Business
Subscribe to Our Newsletter