If you're a business owner, or maybe even just thinking about starting a business, you will likely find yourself in need of a business loan at some point. Business loans, like any other loan, have requirements that you need to meet in order to qualify for the amount you're trying to finance. One of those requirements is usually an acceptable business credit score. If you've never applied for a business loan before, and especially if your business is new or not yet established, you may not be familiar with how to build business credit. You may also be looking to improve your business credit if your business already exists, but its credit is on the lower end.
Business credit can make or break your company if the need for a loan arises. You could need a business loan for any number of reasons, whether you need working capital to fund the day-to-day operations of your business, fund a business expansion or renovation project, complete large purchase orders, etc. If you find yourself in a position where a loan is critical to keeping your business up and running or expanding to the next level, you'll need to be sure that your business credit is high enough to secure the funds you need when you need them.
While a good personal credit score is not necessary to start building business credit, having a good personal credit score can only help in the event that you need to provide evidence that you can reliably pay back a loan. For this reason, it is recommended to have solid personal credit before launching your startup or small business. With that being said, all you need to start building credit for your business is a limited liability company (LLC), LLP, or corporation. 
Choosing a Business Structure & Registering Your Business
When discussing how to build business credit, you must first and foremost have a business. If you have already registered your business, then this step will not apply to you. If you haven't registered your business yet, this will be the very first thing you need to do to start building business credit. How you will choose to structure your business will depend entirely on the type of business you're starting, where you're located, and the internal structure of your company.
You should also make sure you have a business phone number active and, if possible, listed in directories so that major credit companies can find your business. Having a professional business email address and consistent physical business address will help establish the foundation of your business. If you aren't sure how to go about structuring and registering your business, you can use SBA's Business Guide. Once you've settled on a business structure and registered your business, you can begin the process of building business credit.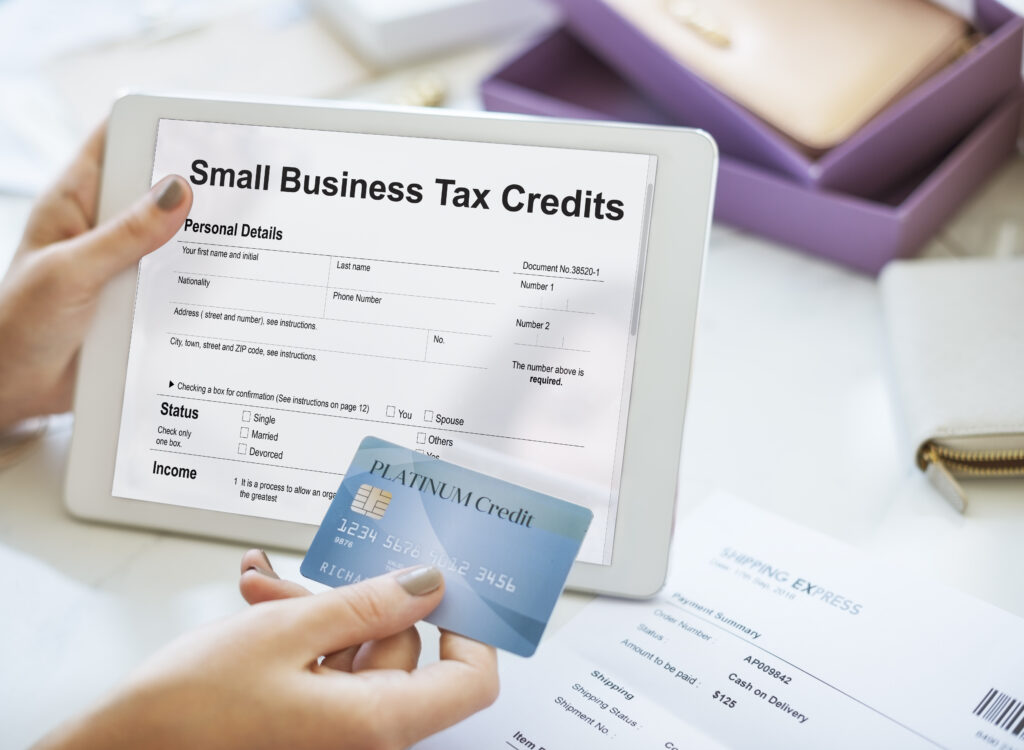 Obtain an EIN (Employer Identification Number)
The next important step in how to start building business credit is to acquire a unique, nine-digit number know as an Employer Identification Number (or EIN). You can think of an EIN as a social security number for your business, which you will use for important purposes such as opening a bank account for your business, applying for any necessary business licenses, and even filing your business tax returns. This business equivalent of a social security number is crucial because without the ability to open a business bank account, you won't be able to start building business credit. Applying for a Federal Tax ID Number is free and can be done via the IRS assistance tool.
Open a Business Bank Account
The next step in how to build a business credit history is to open at least one business bank account, preferably two or three to help speed the process along. You'll want to open these accounts with companies that report to business credit bureaus, so be sure to research banks and lenders that do so. Business bank accounts are vital because they are what credit bureaus will use to gather data on how well you're able to pay your bills and other business expenses in order to establish your credit history.
Much like how your personal credit score is calculated, the longer your business's credit history and the more data available, the better your business credit reports can be. When you apply for small business loans or credit cards, choosing lenders and vendors who report to business credit bureaus is essential to establishing business credit. The more proof the credit reporting agencies have that you can reliably pay your bills, the better your business credit will be. This will allow you to have a higher approval rate, lower interest rates, and higher lines of credit for your business credit cards.
Open a Business Credit Card
Once you've opened your business bank accounts, the next recommended step in how to build a business credit history is to open credit cards for those accounts. Assuming you've opened accounts with companies that report to business credit bureaus, making business-related purchases with these cards and paying them off on time can help raise your business credit score. Many of these cards also come with added incentives or perks that you can benefit from, such as travel rewards points or cash back. It is recommended to look at the benefits of each business credit card to determine which card or cards will provide the most beneficial perks to you based on your industry or business model.
            You may not be able to qualify for a business credit card right away if you have no credit history or bad business credit, but once you are able to qualify, getting multiple cards is recommended. The higher your credit limit, the better you'll be able to use your available working capital to increase your cash flow. An important cautionary point, however, is that business credit cards should be used responsibly. If you accrue too much credit card debt and cannot pay it back on time, missed or late payments will negatively impact your business credit score. Be sure to keep your personal and business transactions separate as well. This will keep your finances organized and prevent you from finding yourself in a situation where you've racked up more debt on your business credit cards than you're capable of paying off.
Make Business Payments on Time
This next step is obvious, but important. The key thing to remember about business credit is that it works essentially the same way that personal credit works: you open accounts that report to business credit bureaus, make payments on time, those payments get reported, and your credit score goes up. In the same way, just as late or missed payments will negatively impact your personal credit score, banks will be less likely to trust your business with a loan if you have a poor track record for paying back what you owe. Failing to make your payments on time can hurt your ability to secure much-needed business loans in the future, which could make or break your business at a critical point in its lifetime.
One or two payments here and there that are a couple days late likely won't destroy your business credit, but a consistent pattern of inability to pay off your debts will result in a lower credit core. The consequences of bad business credit include inability to secure future loan approval and higher interest rates on any loans you do manage to get approved for. Something as simple and seemingly obvious as making your payments on time is one of the most vital aspects of building your business's credit.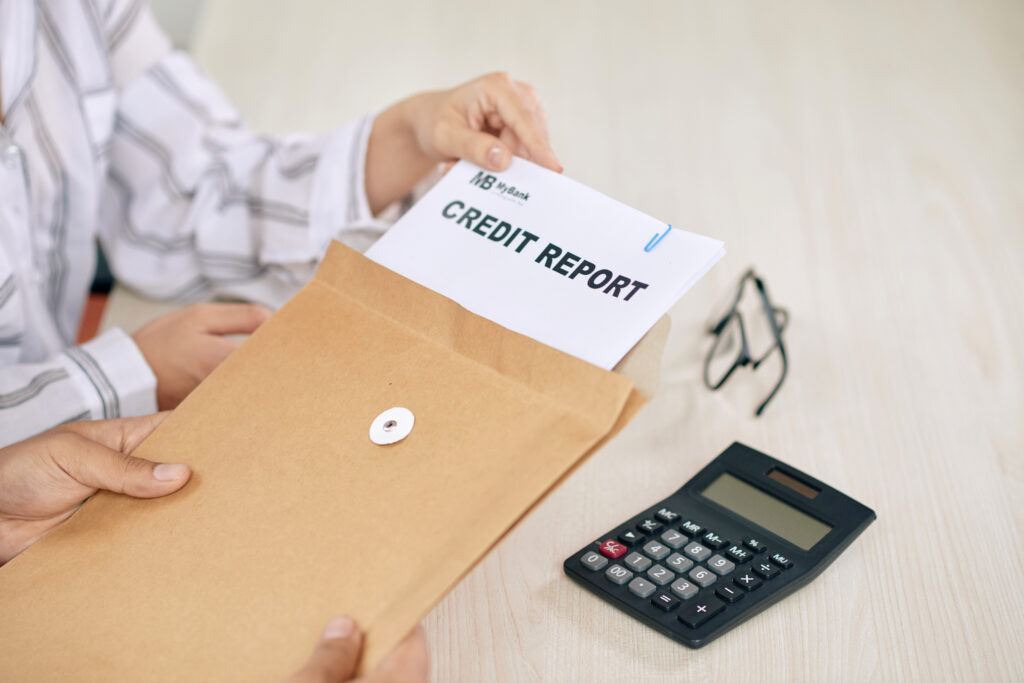 Monitor Your Business Credit Reports
Monitoring your business credit reports helps you in two ways. The first helpful aspect of monitoring your business credit reports is that it can show you what you're doing right. By keeping track of your business credit score each month as you make your payments, you can monitor your progress in attempting to build your business credit. You'll also be consistently aware of where you're at with your business credit score so you can modify your goals and strategies as needed.
            The other benefit of consistently monitoring your business credit score is that you can be alerted to any drops in your credit score right away. This allows you to take action quickly, reevaluate your business's financial situation, and hopefully get your credit back of track before it drops significantly. Occasionally, errors can also be made that hurt your business credit score. If this happens, you'll need to reach out to the agency to correct the problem. The sooner incorrect or outdated information is detected, the sooner the situation can be fixed, and you can avoid an unnecessary hit to your business credit score.
Let Us Help You Get The Working Capital you Need To Grow Your Business
Subscribe to Our Newsletter